We Are A Specialized Personal Cleaning Service Focused On Exceeding Customer Expectations Every Time!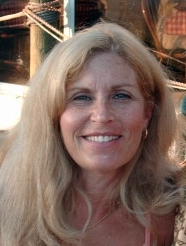 I'm Pamela, the President of CleanTime Services. Welcome to our website, where we hope to answer your questions, plus, give a general feel for the advantages you will have when you select us for your cleaning needs. I give you my personal guarantee you will be completely satisfied with our cleaning, because our goal is to always exceed our customers expectations.
We are a well known established company that offers a more personalized niche than most of our competitors who are typically only interested in how many locations they can clean in one day. Weknow what you want and back up our reputation throughout Sarasota County and the surrounding areas by practicing what we preach. Whatever your cleaning needs, whether condo, single family home, resort or mansion, we guarantee we will provide a solution that adds value to your residence or rental establishment. We also offer the security of being an insured and bonded company providing only top notch experienced staff that mirror the philosophy of our company expectations.
You will find a wealth of information during your visit here, including a detailed list of the services we provide, cleaning tips and even an area to gift our cleaning services to others you care about. Enjoy browsing, but if you have a specific question we haven't answered, please contact us either by email at Mail@CleanTimeServices.com or toll free within the United States or Canada. Our local communication links are located on our contact us page, including our 24 hour telephone system for your convenience.
Guaranteed No-One Cleans Like CleanTime Services! We Love To Clean!
Thank you for taking the time to visit, we look forward to providing you with the best cleaning service available today.
Sincerely,
Pamela